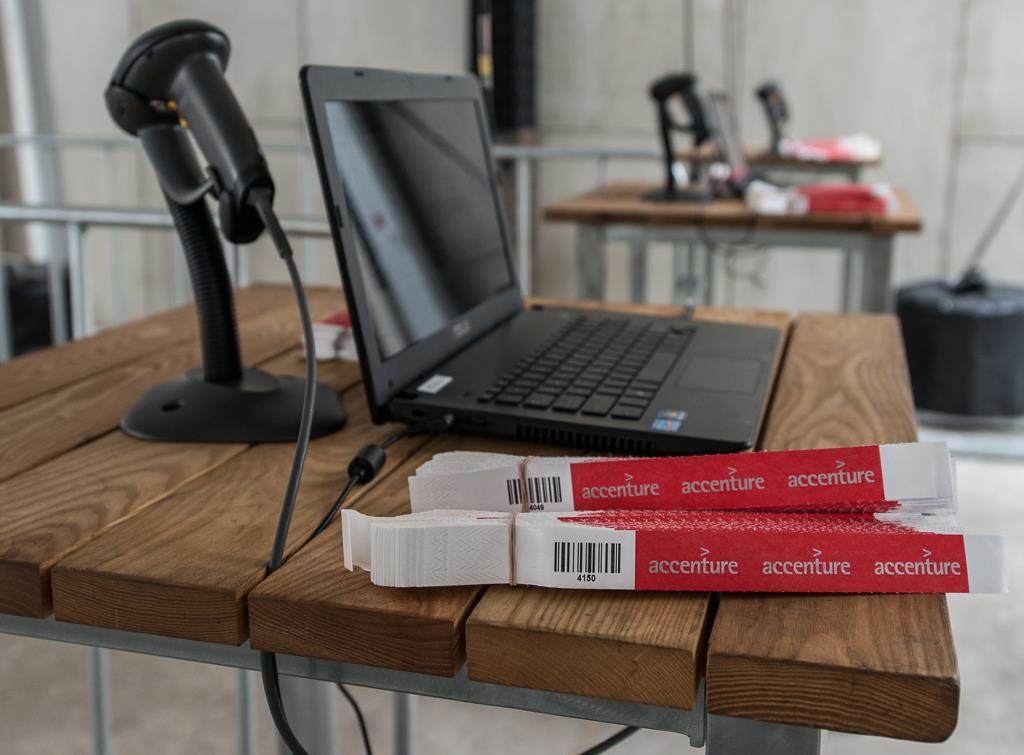 The Events Management system manages all facets of your events, from ticketing to entry scanning right through to reporting.
A list of attendees is either imported manually via files or automatically via integration with your legacy system or via the Visitor Tech event booking website. You create a personalised email which your attendees receive and use to scan into the event by presenting their mobile phones or a printed ticket.
Attendees receive an automatically printed label or wristband upon scanning their phone which gives them access to the event. Attendees can be scanned out temporarily giving you a constant view via the dashboard of who is in the event. Attendees can be filtered by job title or triggers can be placed on certain attendees to advise you when they arrive at the event.
The system includes laptops, scanners, printers and all hardware required to setup on location at the event. The units are packed in transportable cases giving you the flexibility to instantly setup a scanning solution for your event.