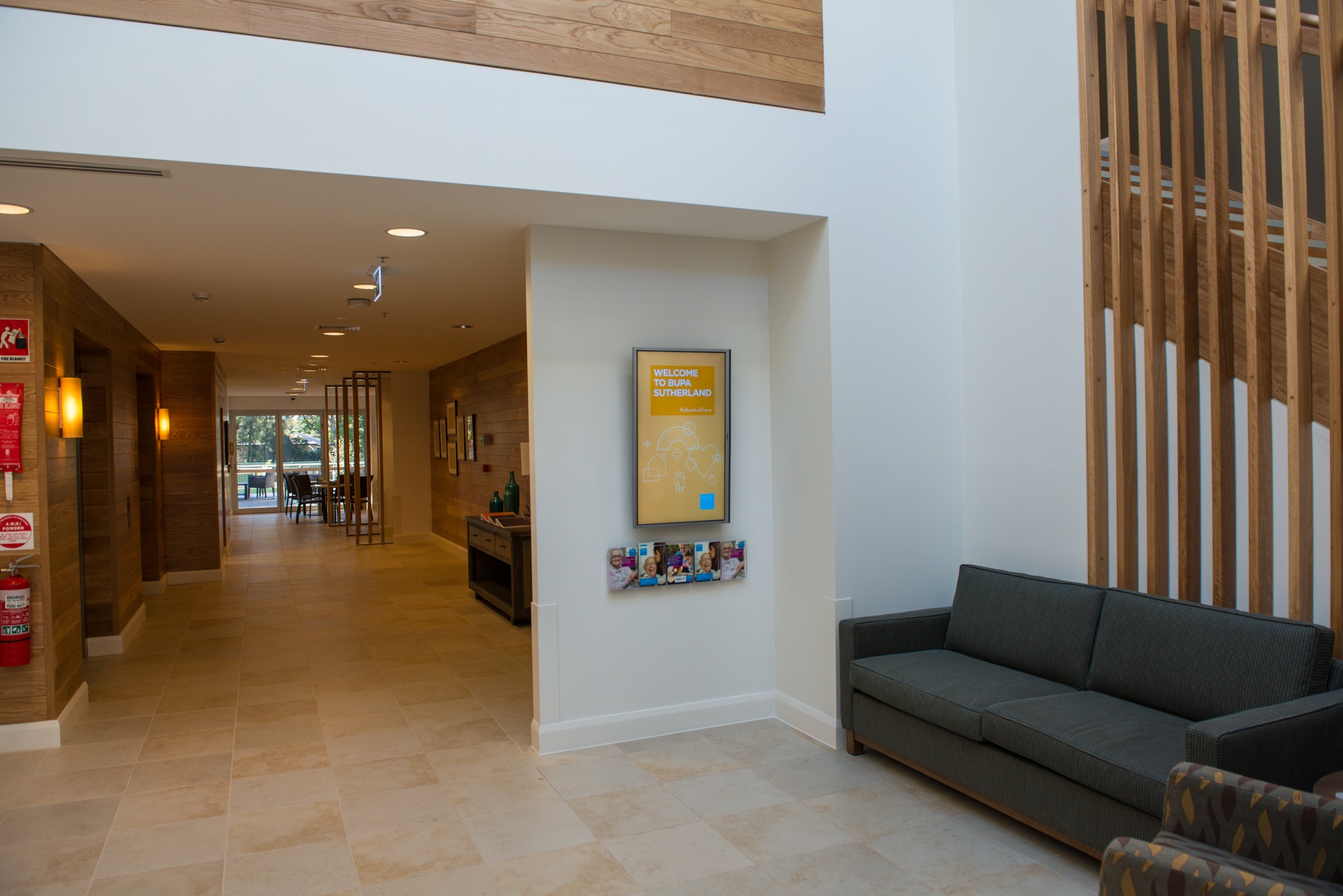 The Digital Signage solution comprises of a back-end server and an unlimited number of media players. A server is required for the content scheduling and upload to the media players. The players scheduled media content caters to current industry image, video and audio formats.
The Digital Signage solution also works with social media whereby Facebook, twitter, RSS feeds or HTML pages are pushed through to chosen screens, all of which content can be moderated before displayed.
The solution supports an unlimited number of players with size of the screens being irrelevant. The only contingency being that content is what determines the resolution of the screens and that all content is created at maximum native resolution of the screens.
The system also supports interactive kiosks; a module created independently and connecting to the Visitor Tech database to link information such as sign in data. All kiosks revert to being digital signage screens when they're not in use. In the case of an emergency, all kiosk and digital signage screens can spontaneously display "Wayfinding" emergency evacuation information.
An additional feature is the ability to preemptively display a list of allocated / reserved car park bays on any nominated Digital Signage screens. This dynamic and conducive digital process allows the management of car parking spaces as opposed to dealing with the menial tasks of pre-printed signs posted on car parking spaces.